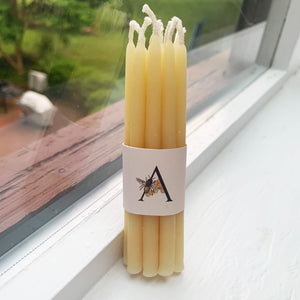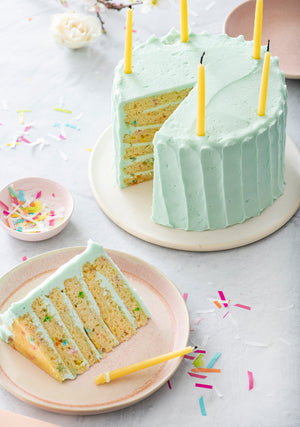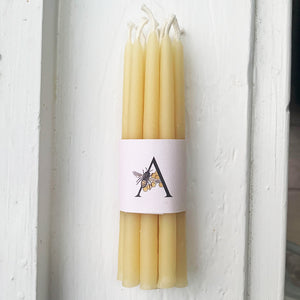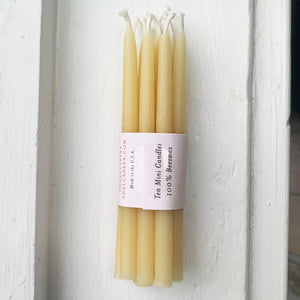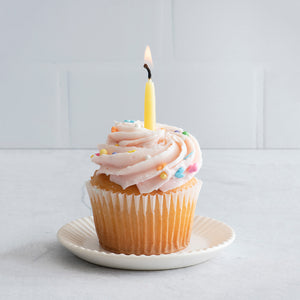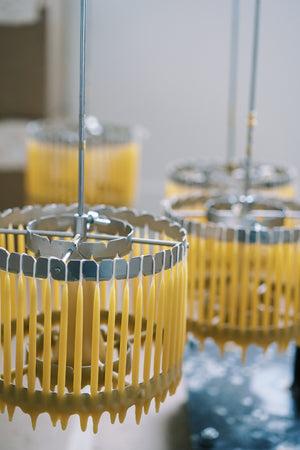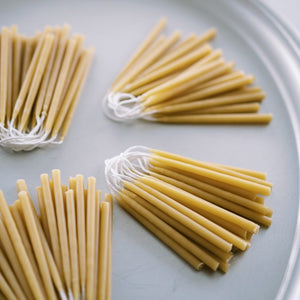 100% Pure Beeswax Birthday Candles
Celebrate every birthday and special occasion with these 100% pure beeswax candles by Anellabees. Hand-dipped and made with love, these candles bring a warm, golden glow to any festive table setting. Each candle is created using a time-honored technique to ensure the highest quality, offering you the best of natural beeswax candles. These candles, made in the USA, will not only be a part of your special day but also reflect your commitment to using products that respect the environment.
Set of 10
100% pure beeswax
Each candle is approx. 4" long
10-15 minute burn time per candle
If you're on the lookout for eco-friendly birthday candles, your search ends here. These beeswax candles are not only environmentally friendly, but they're also reusable, offering a long burn birthday candles experience. In the world of natural wax candles, these beeswax candles for birthdays stand out, promising the unmatched purity of 100% beeswax. Thanks to their extended burn time, these reusable beeswax candles can be enjoyed again and again, making every celebration memorable. 

Imagine a birthday cake graced with our pure beeswax birthday candles - an image of simple, sustainable elegance. Each of our sustainable wax candles is designed to bring you the joy of celebration, with the added advantage of being a conscientious choice for our planet. As you make a wish and blow out these high-quality birthday candles, know that you're celebrating with a product that's crafted with careful consideration for the environment.

Choosing our organic wax birthday candles means choosing a product that combines the best of tradition and modern eco-friendly practices. As special occasion candles, they bring a touch of elegance and a warm, inviting glow to every event. The uniqueness of our hand-dipped birthday candles lies in their craftsmanship, quality, and commitment to sustainability. So, let's celebrate together, one beautiful beeswax candle at a time.