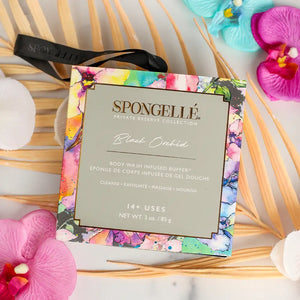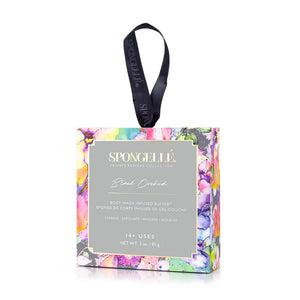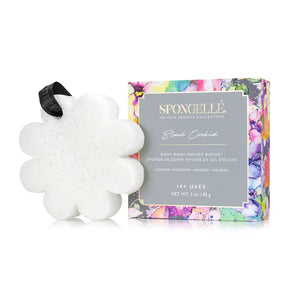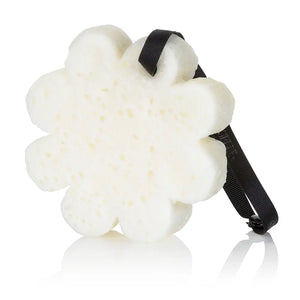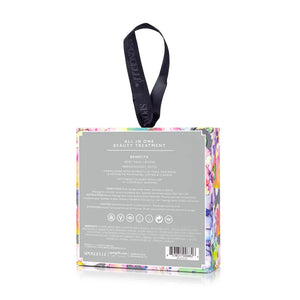 Black Orchid Body Wash Buffer
Dive into a world of luxury with the Spongelle Black Orchid body buffer, a key player in our collection that transforms your everyday bath into a spa-like experience. This high quality body buffer for women provides a unique blend of rich, skin-nourishing ingredients designed to pamper and cleanse your skin. Immerse yourself in the intoxicating aroma of our Black Orchid scented body wash sponge, which elevates your bath routine into a decadent journey for the senses..
Built-In Body Wash + Buffer
Multi-Function, Multi-Use, 14+ Uses
All-In-One Beauty Treatment

Extracts of 

Yuzu, Edelweiss, & Vetiver

Dermatologist tested Non-Toxic
Considered the best body buffer for skin exfoliation, this multi-functional gem gently sloughs away dead skin cells, revealing softer, smoother, and more radiant skin beneath. This dermatologist tested body buffer ensures a safe and effective cleanse for all skin types. As part of Spongelle's Private Reserve Collection, it reflects the exceptional quality and unparalleled performance that the brand is known for.

The enticing Black Orchid fragrance in bath products creates an alluring aura that lingers on your skin, making it one of our most sought-after high-end women's bath products. This uniquely infused body buffer makes for the perfect luxury skincare gifts for women who deserve an extraordinary at-home spa experience. To top it all off, our paraben-free women's body wash ensures a natural and healthful approach to skincare, embracing both luxury and wellness in one divine bathing ritual.
Our travel size body wash sponge is conveniently compact, making it a perfect companion for those weekend getaways or business trips. Each Spongelle Black Orchid body buffer boasts a built-in body wash, removing the need for separate products and making packing a breeze. This all-in-one cleansing treatment body buffer provides everything you need for a revitalizing and indulgent bath, regardless of where you are in the world.

As per numerous Spongelle body wash sponge reviews, users commend this buffer for its fantastic fragrance and gentle exfoliating properties. It's not only practical but also an epitome of vegan friendly skincare products. Just read a Spongelle Black Orchid review, and you'll see how customers rave about the long-lasting scent and the rejuvenating effects it has on their skin.

For those always on-the-go, you'll find our Black Orchid buffer to be an essential component of your travel-friendly women's skincare. Each use unveils a non-toxic women's cleansing treatment that takes care of your skin without any harsh chemicals. Plus, with its creamy lather and unique infusion technology, you get to enjoy multiple uses from just one sponge, making it a practical choice without compromising on luxury.

Embrace the seductive blend of vanilla and orchid scent that defines this luxury body wash. With every wash, it envelopes your senses in a sublime aroma, heightened by hints of sandalwood and patchouli. This unique combination transforms your ordinary bathing routine into a sensorial journey, leaving your skin softly fragranced and your spirit uplifted. Trust in Spongelle's commitment to luxury, quality, and superior skincare.