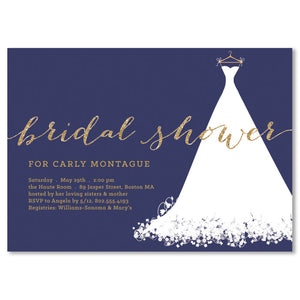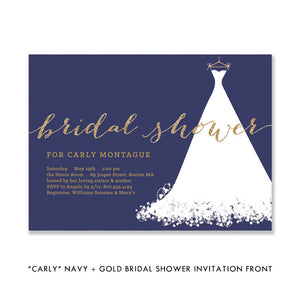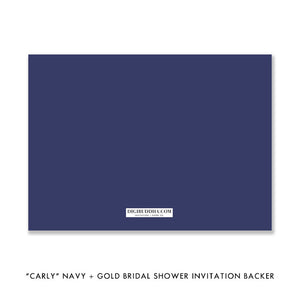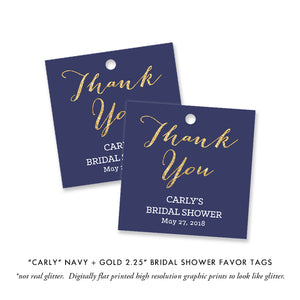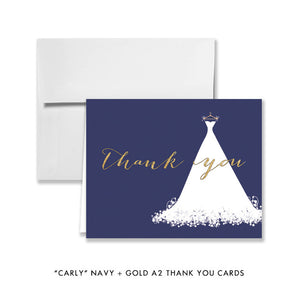 Navy Bridal Shower Invitations with Dress | Carly
Get ready to "say yes" to these stunning bridal shower invitations with dress design! These elegant invitations boast a stunning navy blue color palette, perfect for any navy bridal shower ideas you might have planned. A white wedding gown image brings a touch of classic elegance and a hint of anticipation to the occasion. If you're planning a stylish soiree, these are the navy and gold bridal shower invitations to make your event a grand affair.
Looking for a unique design to set the tone for the special day? Look no further than these wedding dress bridal shower invitations. This unique wedding dress template for invitations adds a personalized touch that is sure to charm every guest. Meanwhile, the splash of navy blue color adds a modern twist to the traditional bridal shower dress invitations.
Key Features:
Personalization: All our invitations are fully customizable to your event details.
Versatile: These invites work beautifully for a sophisticated bridal shower or a chic tea party.
Quality: Full color printed on both sides with high-quality inks for vibrant colors and sharp contrasts.
Design: Navy blue backdrop, accentuated with a wedding dress design, adds a touch of elegance.
Quantity: Available in a variety of quantities to cater to events of all sizes.
Closing out your bridal shower planning with these dress bridal shower invitations will leave your guests impressed and excited for the celebration. The contrast of navy blue against the minimal design elevates these invites to a league of their own, proving that less is indeed more. Perfect for bridal shower tea party invitations or an elegant evening affair, these invitations cater to all tastes and themes.
Finally, while planning a bridal shower, remember that it's all about creating memories and moments that the bride-to-be will cherish forever. These navy blue bridal shower ideas will guide you in hosting an unforgettable event, and the invitations will be a perfect keepsake of a beautiful day.