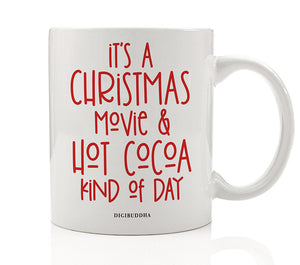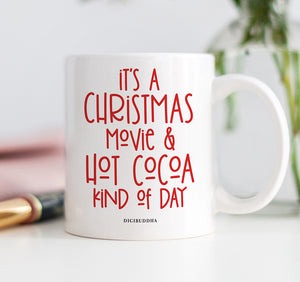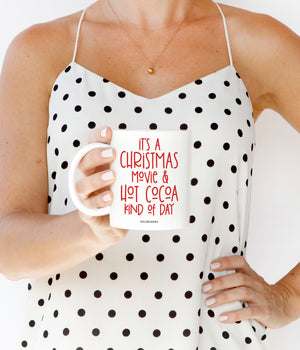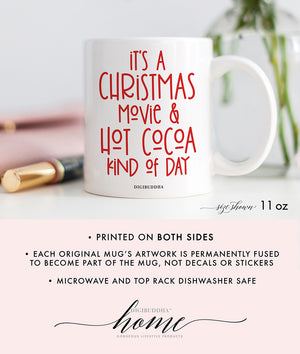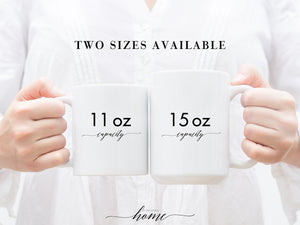 Christmas Movie Coffee Mug
Bring home a slice of holiday cheer with our Christmas movie coffee mug. We've all had those cozy days when all we want to do is curl up with a good Christmas movie and a steaming cup of hot cocoa. This mug is made for those moments. Whether you're a fan of the Hallmark Christmas mug style or you've been browsing through ceramic Christmas mug designs, our It's a Christmas Movie & Hot Cocoa Kind of Day mug is the festive boost your coffee mug collection needs.

• High-Quality Ceramic: This isn't any ordinary coffee mug. It's a fine white ceramic piece with a flawless glossy glaze finish.
• Permanent Design: Say goodbye to fleeting decals and stickers. The playful, red festive wording is permanently fused onto the mug.
• Double-Sided Art: The fun doesn't stop at one angle. The design is printed on both sides for a visual treat.
• Dishwasher & Microwave Safe: Cleaning and reheating is a breeze with this mug. It's top-rack dishwasher and microwave safe.
• Feature: Size Variations – Whether you want a small sip or a large gulp, we've got you covered. Choose between an 11 oz or 15 oz mug.
Step into a world where every day can feel like Christmas. Immerse yourself in the magic of holiday movies and the warmth of hot cocoa with our Christmas themed mug. It's more than just another Christmas coffee mug, it's your companion for those snug and cozy winter evenings.

Even the biggest Scrooge wouldn't mind a cup of coffee from this mug. You might have come across a Nightmare Before Christmas coffee mug but let us assure you, our mug promises nothing but sweet Christmas dreams. It's designed to bring joy, cheer, and a whole lot of festive vibe.
If you're participating in a Christmas mug exchange game, you know you've found your winner right here. But, why stop at games? This mug also makes an excellent choice for Christmas mug gift ideas. It's unique, it's playful, and it's all things Christmas.
To all the movie buffs out there, we've got you covered too. If you're hunting for movie Christmas gift ideas or movie lovers Christmas gift ideas, look no further. Our Christmas movie coffee mug is your answer. So, why wait? Let's make every day feel like a Christmas movie and hot cocoa kind of day!