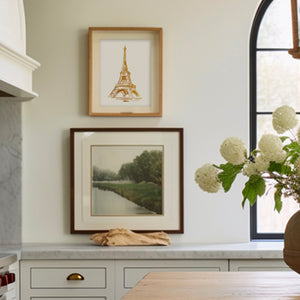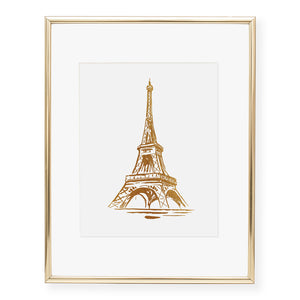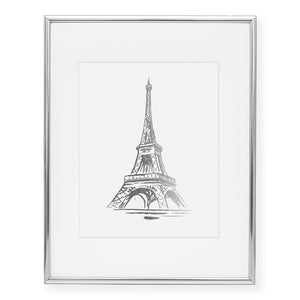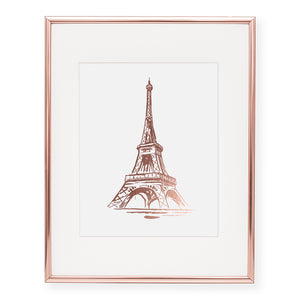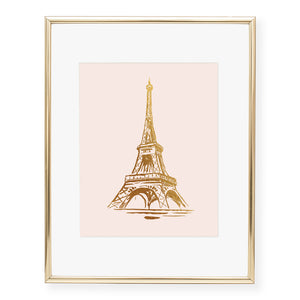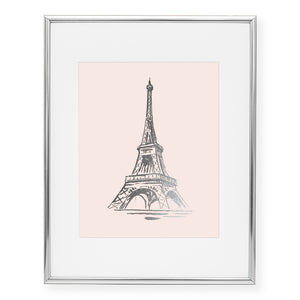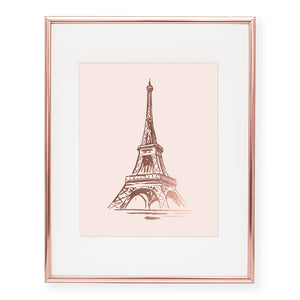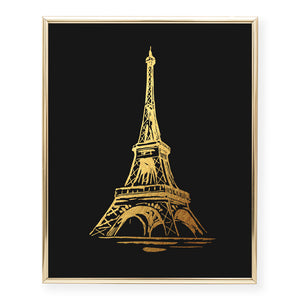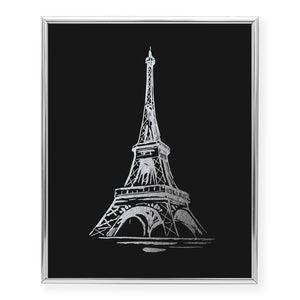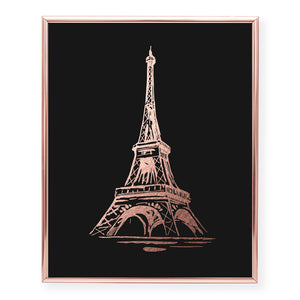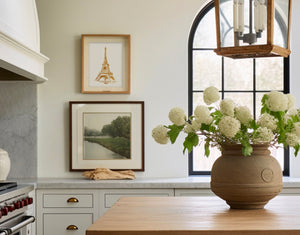 Eiffel Tower Foil Art Print
Introduce a little bit of la vie Parisienne into your life with Digibuddha's vintage Eiffel Tower foil art print. This eye-catching piece is no ordinary print – it's inspired by exquisite French vintage art.
Details
Size: 8x10"

Color: choose Gold foil, Silver foil or Rose Gold foil

Luxe foil pressed on your choice of premium white, blush or black card stock

Carefully packaged & shipped in a sturdy rigid mailer

frame not included
Crafted with meticulous detail, the gold foil art Eiffel Tower design glimmers in all its glory on high-quality card stock, a testament to the timeless beauty of one of the world's most iconic landmarks. The Parisian inspired artwork captures the unique allure of the city, a blend of classic charm and chic sophistication.
There's nothing quite like the nostalgia evoked by vintage Eiffel Tower wall decor. Transform any space into a Parisian dream with this stunning piece. As part of our French decor print collection, the radiant gold foil design breathes new life into the classic Eiffel Tower sketch. Adding this piece to your French home decor immediately enhances the elegance and opulence of your space. Indulge in the luxury of France foil art and let the City of Love charm its way into your home.
The high quality vintage Eiffel Tower wall art is more than just an adornment for your walls; it's a celebration of art, history, and romance. Every curve and line of the Eiffel Tower is captured in glorious detail, while the shimmering foil lends a modern touch to the vintage charm. Whether you're a fan of the City of Light or just a connoisseur of Parisian wall art in gold, this masterpiece by Digibuddha is certain to captivate and inspire. Experience the allure of Paris, right in the comfort of your own home.
Digibuddha™ real foil art prints are made by hand in the USA.