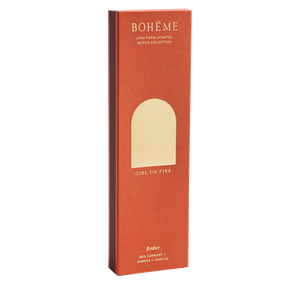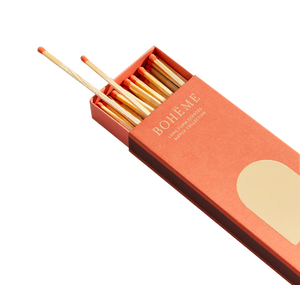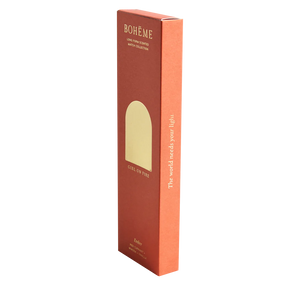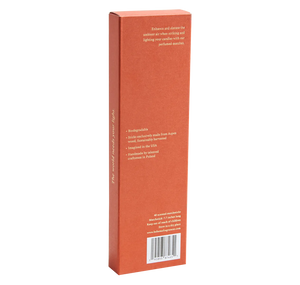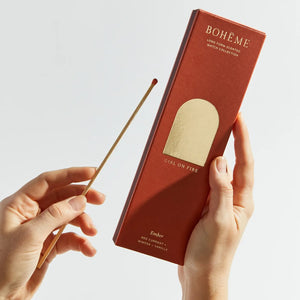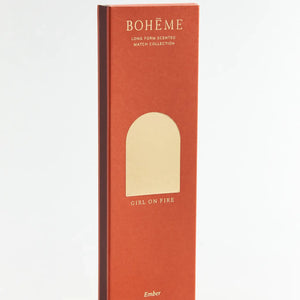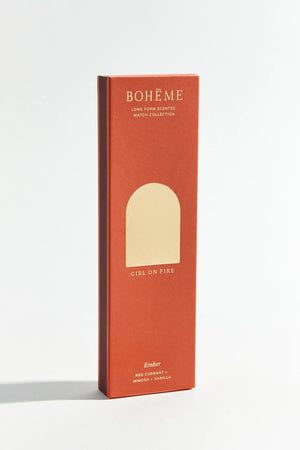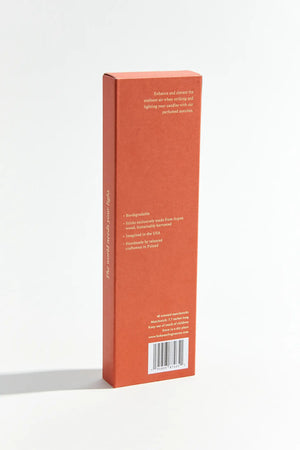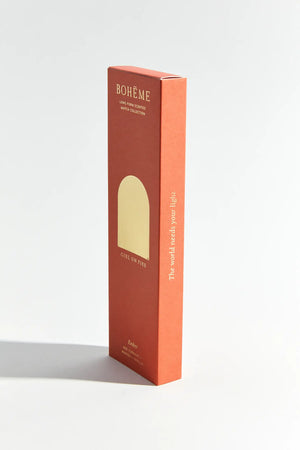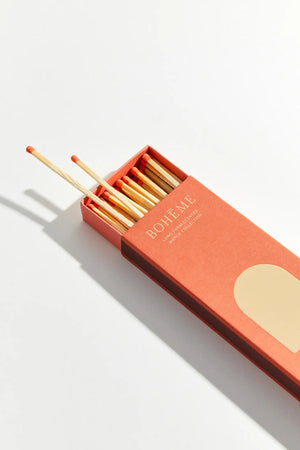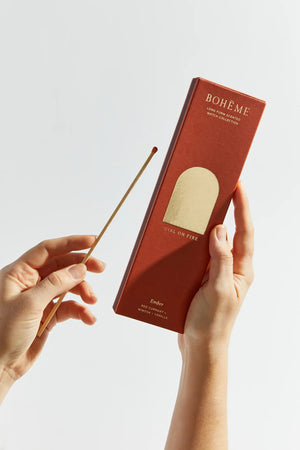 Ignite your senses and elevate your atmosphere with Ember luxury scented matches by Boheme. Made with care and precision, these Ember scented matches are more than just a tool for lighting candles – they're an experience. Every matchstick infuses the air with a sophisticated blend of Red Currant, Mimosa, and Vanilla. This is the true essence of Ember by Boheme, a scent that transforms your space and mood in an instant.
Scent Profile: 

Red Currant + Mimosa + Vanilla

40 scented matchsticks


Matchstick: 7.7 inches long




Box: 8.7 x 2.5 x .87

Biodegradable, made from Aspen wood
Each Boheme scented matches box is handcrafted, highlighting the unique beauty and craftsmanship in every piece. These handmade scented matches are fashioned from sustainably harvested Aspen wood, providing a longer burn and a beautiful, pleasant fragrance. These long matchsticks are the perfect partner for your favourite candles, amplifying their scent with an added touch of luxury.

This thoughtfully curated set pairs perfectly with our range of luxury candles. With each strike, these luxury gift matches release a fragrant spark, turning an ordinary moment into something extraordinary. Each matchstick—crafted as perfumed matchsticks—exudes quality and elegance. Step into the realm of luxury with Boheme's fragrance matchsticks and discover a new way to experience scent.