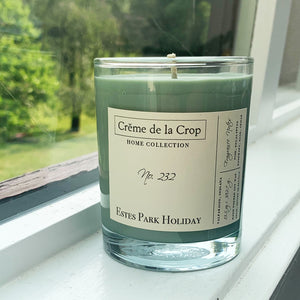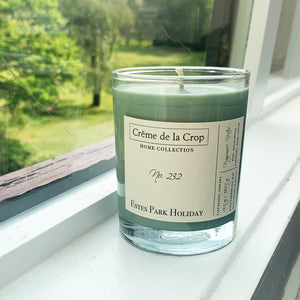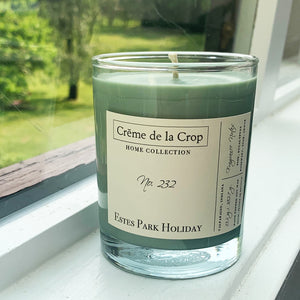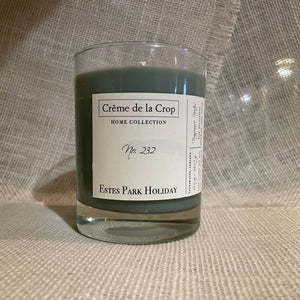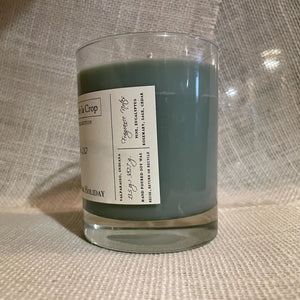 Estes Park Holiday Candle
Experience the magic of the festive season with the Estes Park holiday candle. Voted one of the best holiday candle gifts, this unique candle is a beautiful representation of everything that makes the holiday season special. Hand-poured and crafted with care, each holiday candle with soy wax promises to fill your space with an inviting, warm glow and a tantalizing scent profile.
13.5 oz, 100% soy wax
reusable glass jar
Estes Park Holiday has fragrance notes of pine, *eucalyptus, rosemary, sage, *cedar, *fir, and *orange (* essential oils)
Every hand-poured holiday candle is carefully created in small batches to maintain high-quality standards. The result is a collection of small batch hand-poured candles, each perfectly capturing the essence of a tranquil, snowy holiday in Estes Park. Infused with the aromas of rosemary and sage, each soy wax candle with rosemary and sage captures the comforting scent of a warm hearth and the crisp freshness of a snowy landscape.

With a symphony of herbal notes, this holiday candle is much more than a source of light; it's an experience. Our holiday candle with herbal notes provides a delightful sensory journey, starting with a fresh green introduction that settles into candles with woodsy base notes of cedar and fir. The festive scented holiday candles aren't just about evoking memories of the holidays past but also about creating new ones. With holiday candles with a woodsy aroma, your home becomes an inviting sanctuary, welcoming warmth, comfort, and the enchanting spirit of the holidays.

Finding the perfect holiday gift or treat for yourself is as easy as a few clicks with our soy wax holiday candle online. Each one of our high-quality soy wax candles online is infused with essential oils, filling your home with a long-lasting, aromatic holiday candle scent. Our holiday candle with essential oils is a balanced mix of refreshing pine and cool eucalyptus, evoking images of quiet snow-covered forests and crisp winter air.

With each burning moment, our holiday candle with pine and eucalyptus scent evolves, adding depth and complexity to your space. It's more than just a candle; it's an escape, a mini-vacation right in your home. Each of our artisan candles with sage aroma is hand-poured, ensuring attention to every detail. These luxury scented soy candles are more than just beautifully scented; they're a testament to our commitment to quality and craftsmanship.

We believe that every moment of the holiday season should be special, and what better way to elevate those moments than with our scented candles for the holiday season? As high-end gift candles, they're the perfect present for the candle lovers in your life, or a well-deserved treat for yourself. Experience the Digibuddha difference today with this Estes Park holiday candle.