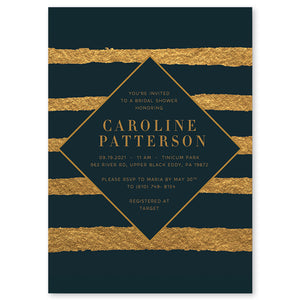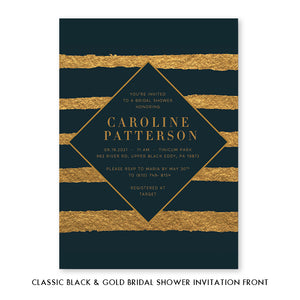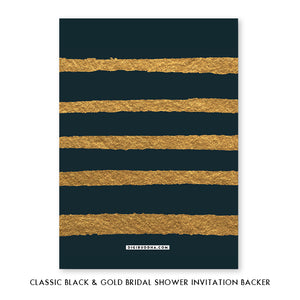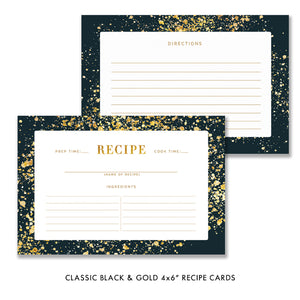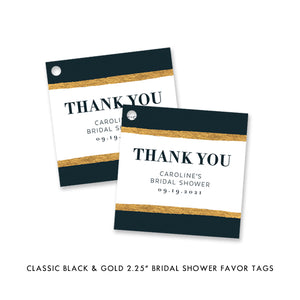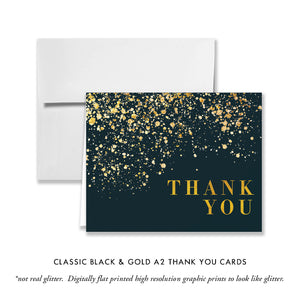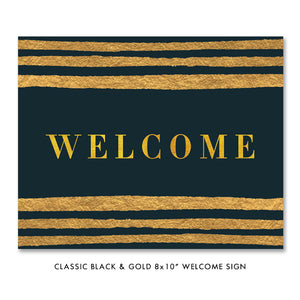 Gold and Black Classic Bridal Shower Invitations
Add a dash of elegance to your bridal celebration with our Gold and Black Classic Bridal Shower Invitations. This invite captures the charm of classic bridal shower invitations designed for the sophisticated bride-to-be who adores all things luxe. It's the perfect choice for a chic gold themed bridal shower or a refined black and gold bridal shower ideas themed event.
💍 Customizable: Personalize with the guest of honor's name, event details, and even a photo for a special touch.
💍 Full Color: These 5x7" invites are printed on both sides in deep, full color for a luxury look.
💍 Eco-friendly Envelopes: Each invitation comes with a complimentary white envelope. Upgrades to various colors are available.
💍 Quantity Flexibility: Available in low quantities of 10 or as high as 250+, with increasing discounts for higher volumes.
💍 Effortless Personalization: Simply enter your event details before adding to the cart. Our professional designers will customize your design prior to printing.

Whether you're planning a bridal brunch or a tea party bridal shower, these gold and black bridal shower invitations will set the tone for a glamorous event. Their black and gold design is reminiscent of art deco bridal shower invitations, adding a touch of timelessness to your special occasion.

Our printed gold wedding shower invitations are more than invitations, they're keepsakes of a memorable day spent celebrating the bride to be. These luxury bridal shower invitations reflect the anticipation and excitement of the upcoming wedding.
The faux gold bridal shower invitations elements will give your chic theme a truly rich and opulent look. Remember, every detail counts in setting the scene for your loved one's bridal shower or couples shower.