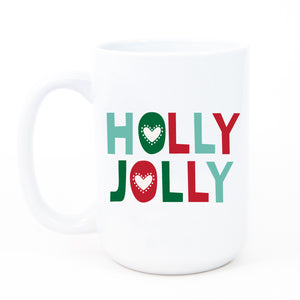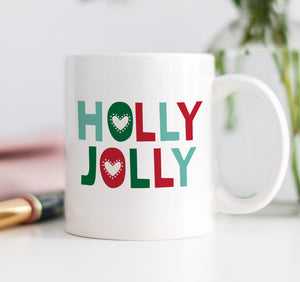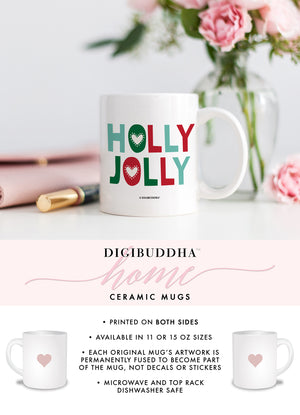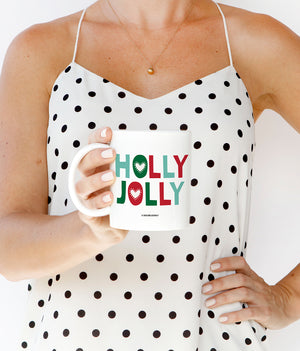 Holly Jolly Christmas Coffee Mug
Start your day with a good mood and a cup of joy with our Holly Jolly Christmas coffee mug. This holly jolly Christmas mug is designed to bring smiles and holly jolly vibes with every sip. This is not just a holiday mug, it's a jingle-bell rocking, festive-feeling, coffee-loving cup of cheer! Perfect for any holly jolly drink, it captures the spirit of the season in a fun, vibrant way.
• High-Quality Ceramic: The Holly Jolly Christmas coffee mug is made using fine white ceramic for a flawless glossy glaze finish.
• Custom Made: Each original custom-made mug design is permanently fused, ensuring lasting durability and vibrant colors.
• Microwave and Dishwasher Safe: This mug isn't afraid of a little heat, safe for use in the microwave and top rack of your dishwasher.
• Size Options: Tailor your tea or coffee experience with our size options of 11 oz or 15 oz.
• Secure Shipping: Packaged and shipped securely to protect your festive mug from damage during transit.

Our holly jolly Christmas mug makes an ideal Christmas themed mug for yourself or as a perfect gift for the holiday-loving caffeine enthusiasts in your life. The modern, trendy, and fun design in bold, festive colors turns this Christmas coffee mug into a joyous reminder of the most wonderful time of the year.
With its playful and festive vibes, our holly jolly Christmas coffee mug stands out in any collection of mugs. This vibrant piece of ceramic art is designed to brighten your day and add that special holiday sparkle to your kitchen or office desk. Its unique, modern design is sure to spark conversation and bring a smile to everyone's face.
So why not make your coffee or tea time a jolly time? Let's celebrate the season with every sip. Happy Holidays!