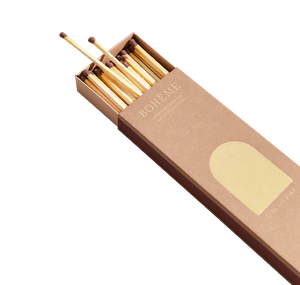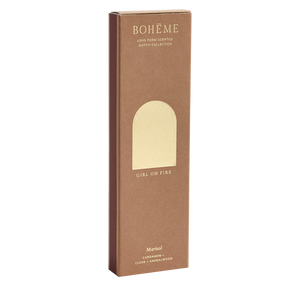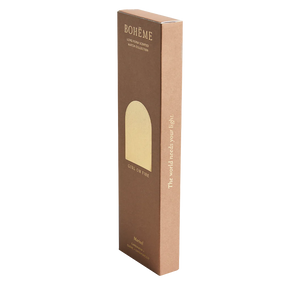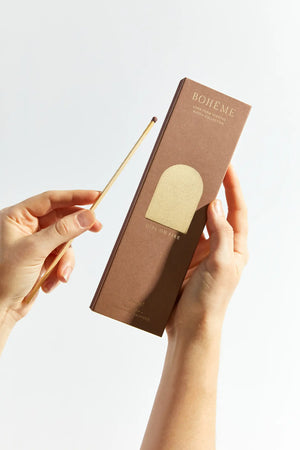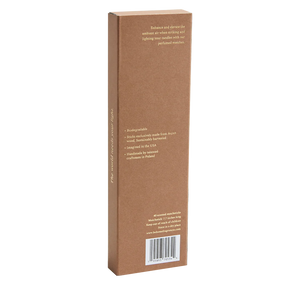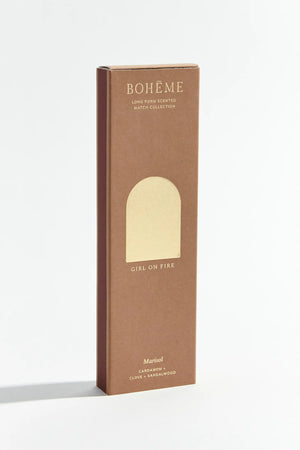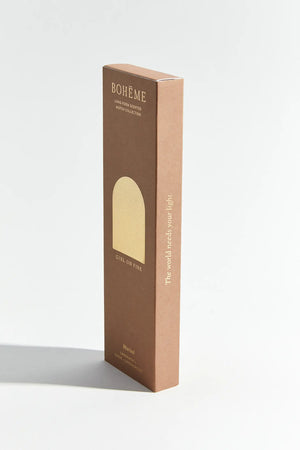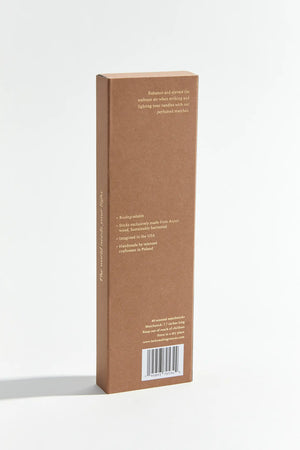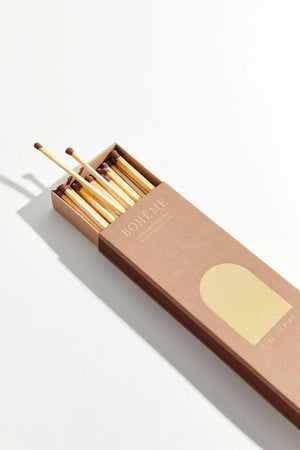 Step into the world of sophisticated elegance with Marisol Scented Matches by Boheme. Lighting a candle is no longer a simple act, but a sensory experience, with these candle lighting matches. Each matchstick burns long and steady, living up to its reputation as long lasting matches. Encased in a stylish match box, these matches are both a utilitarian tool and a statement piece.
Scent Profile: 

Cardamom + Clove + Sandalwood

40 scented matchsticks


Matchstick: 7.7 inches long




Box: 8.7 x 2.5 x .87

Biodegradable, made from Aspen wood

What sets Marisol apart is its uncompromising quality. As part of our premium matchstick sets, each match is meticulously handcrafted. These handmade scented matches are made by the talented craftsmen of Boheme Fragrances, well-known for their emphasis on quality and sustainability. Housed in exquisite matchstick boxes, they're perfect to gift or to keep. These unique matchstick gifts are sure to delight anyone who appreciates the finer things in life.

But the real magic begins when you strike a match. The scent of Cardamom, Clove, and Sandalwood fills the air, transforming your space into a serene sanctuary. This is the luxury scented matches experience we promise. As Marisol scented matches, they carry the distinct, alluring fragrance blend that Marisol is known for. Boheme scented matches, like Marisol, ensure that the simple act of lighting a candle becomes a luxurious ritual, elevating the ambience and enchanting your senses. Experience the difference with Marisol Scented Matches, and turn ordinary moments into extraordinary ones.