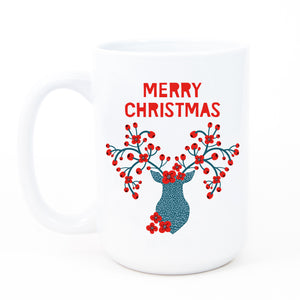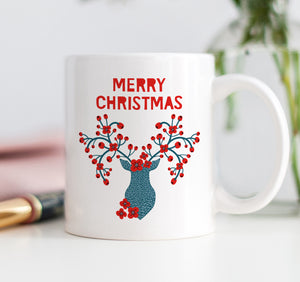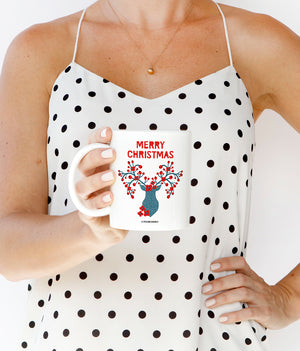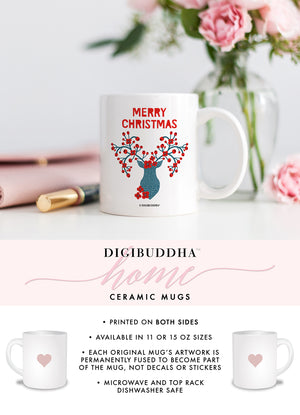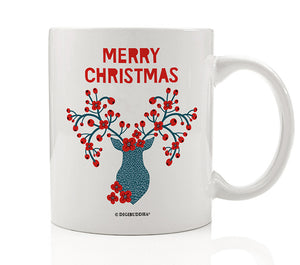 Merry Christmas Winter Berries Coffee Mug
Add a splash of festive cheer to your daily routine with our Merry Christmas Winter Berries coffee mug. This mug isn't just a drinking vessel, it's a statement. It's the perfect holiday cheer mug that will turn heads and make your sips a little sweeter. Made for those who love the Christmas holiday season, this mug offers a blend of elegance and whimsy that is hard to resist.

• Fine White Ceramic: Our mugs are crafted using high-quality ceramic material for a flawless glossy finish.
• Quality Made Design: Each design is permanently fused to become part of the mug. No decals or stickers here, folks!
• Double Sided Art: Why limit the art to one side? Our mugs feature prints on both sides for a more aesthetic appeal.
• Microwave and Dishwasher Safe: No special handling needed. Our mugs can take the heat in the microwave and the top rack of the dishwasher.
• Sizes and Packaging: Choose from 11 oz or 15 oz sizes. Your mug is securely packaged and shipped to prevent any damage.
As the days grow shorter and the nights longer, nothing feels cozier than wrapping your hands around a warm coffee mug by the fireplace. Our Merry Christmas winter berries coffee mug is the perfect companion for those serene moments. Whether it's filled with coffee, tea, or a hot cocoa mug on a chilly night, this mug adds a touch of holiday spirit to every sip.
Who said Christmas mugs can't be stylish and functional? The design of this mug goes beyond a simple Christmas winter berries pattern. It's a nod to timeless Christmas traditions and the beauty of winter, making it a great Christmas mug idea.

You'll love the feeling of holding this mug, the warmth seeping into your hands, and the delicate weight of it. This isn't just a unique coffee mug, it's a piece of art that can be used every day during the holiday season. It's not just about functionality, it's about a feeling, a warm fuzzy feeling that only a well-loved mug can give.
So go ahead, get this mug, sip your favorite beverage, and bring on the holiday cheer. Merry Christmas!