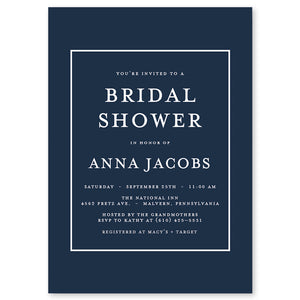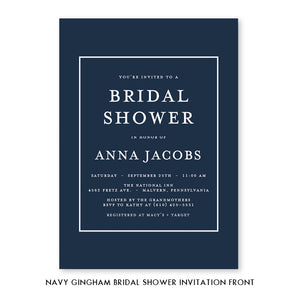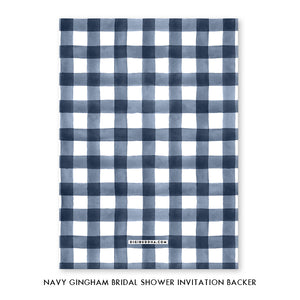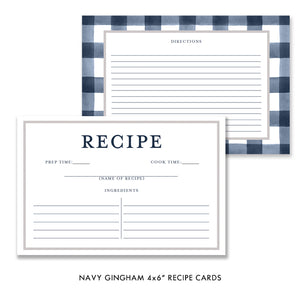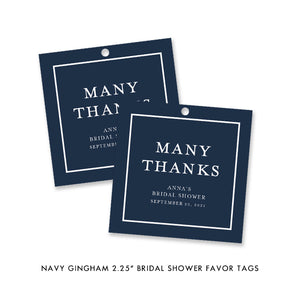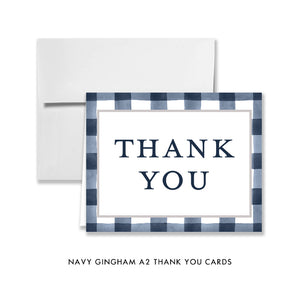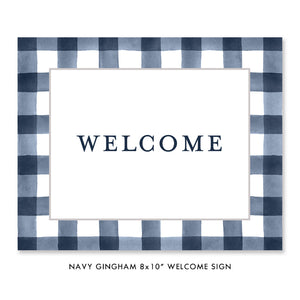 Navy Gingham Bridal Shower Invitations
Steeped in elegance, these navy gingham bridal shower invitations are a chic choice for any modern bride. Perfect for a bridal shower brunch or a navy bridal shower idea, these invitations bring together the charm of deep navy blue with a touch of minimalist bridal shower invitations aesthetic. The checkered gingham backer adds a surprising pop of pattern that makes these invites extra special.
💍 Fully Personalized: Tailor these navy gingham bridal shower invitations with the guest of honor's name, date/time of the event, venue and address, host and RSVP information. You can even include optional bridal registry details.
💍 Double-Sided Design: We have utilized both sides of the card to deliver an aesthetically pleasing design. The back side includes a coordinating design and can be upgraded to include additional custom text or a photo of your choice.
💍 Inclusive Package: White envelopes are included in your order, but we also offer several color envelope upgrade options for extra personalization.
💍 Flexible Quantities: Whether you're having an intimate gathering or a large event, we've got you covered. Our invites are available in quantities as low as 10, or as high as 250+. Plus, as your quantity increases, you'll see built-in discounts.
💍 Easy Personalization and Fast Delivery: Just type your event details in the text box before adding to cart, and one of our professional designers will layout your custom design prior to printing. All US orders ship via Priority Mail or UPS for quick delivery.

Our navy gingham bridal shower invitations are a chic choice for those seeking a touch of elegance for their special day. With navy bridal shower ideas being an increasingly popular trend, this deep navy blue design combined with a minimalist approach will certainly capture your guests' attention.

These blue and white bridal shower invites blend a classic color combination with a modern twist, making them suitable for both a sophisticated evening affair or a fun-filled bridal shower brunch. The blue bridal shower invitations are designed to echo the elegance of your event, while the gingham backer adds a unique and charming touch.

It's rare to find elegant bridal shower invitations that manage to be both chic and full of character. That's exactly what we've created here - an invitation that blends a minimalist design with bold navy accents to make a striking statement.
The whimsical gingham pattern backer will elevate the theme of your event by adding a touch of fun to your bridal shower brunch. These navy gingham bridal shower invitations are the perfect choice for your celebration.