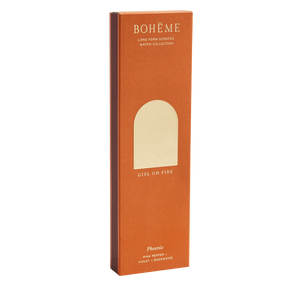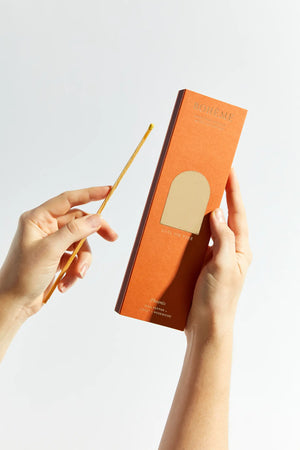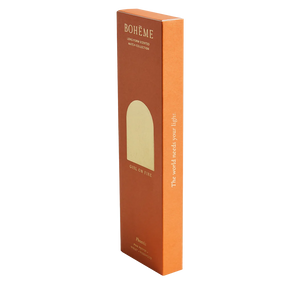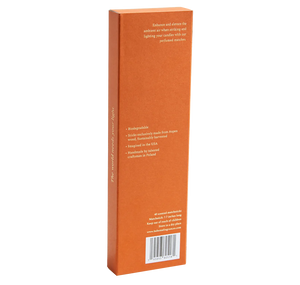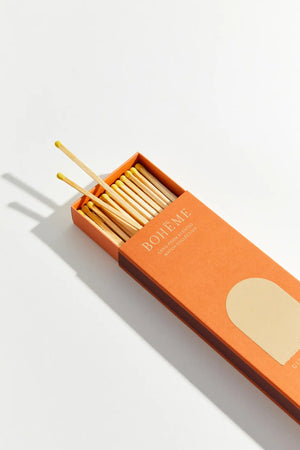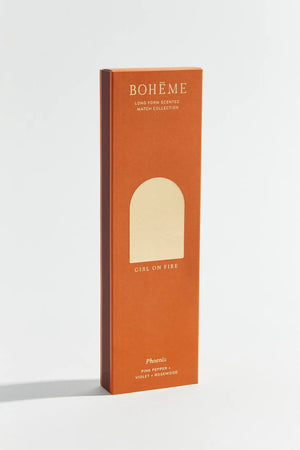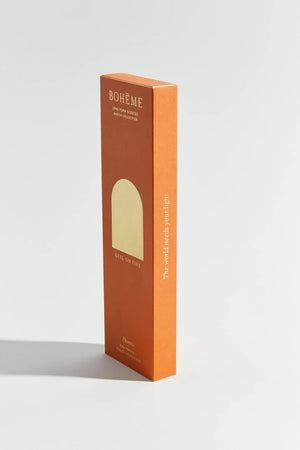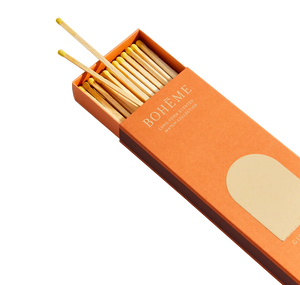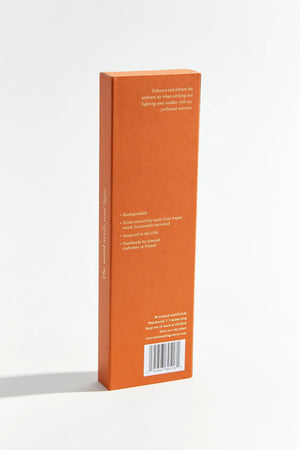 Discover the magic of Phoenix Scented Matches by Boheme. Each match is a careful blend of high-quality ingredients, meticulously crafted to elevate your everyday moments. With these Phoenix scented matches, you'll experience the exotic and alluring aroma of Pink Pepper, Violet, and Rosewood, transforming a simple candle lighting into a sensory journey.
Scent Profile:

Pink Pepper + Violet + Rosewood

40 scented matchsticks


Matchstick: 7.7 inches long




Box: 8.7 x 2.5 x .87

Biodegradable, made from Aspen wood
These are not just matches; they're a testament to the art of match-making by Boheme Fragrances. As Boheme scented matches, Phoenix offers a unique fusion of premium quality and artisan craftsmanship. These handmade scented matches are made by skilled craftsmen in Poland using sustainably sourced Aspen wood, ensuring each matchstick is as ecologically responsible as it is luxurious.

Included in our premium matchstick sets, Phoenix Scented Matches are housed in exquisite matchstick boxes that are as stylish as they are functional. The elegant design of our stylish match boxes mirrors the fine craftsmanship of the matches within. As unique matchstick gifts, they're perfect for anyone who appreciates the little details in life. The artistic matchstick designs on each box hint at the delightful scents within, making Phoenix Scented Matches a true delight to use and behold. Experience the pleasure of elevated living with Phoenix Scented Matches from Boheme, now available at Digibuddha.