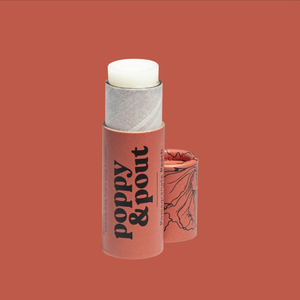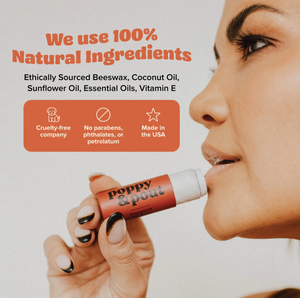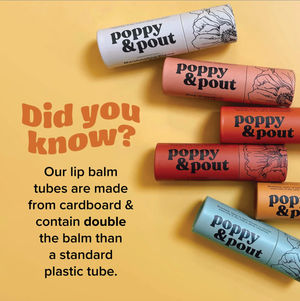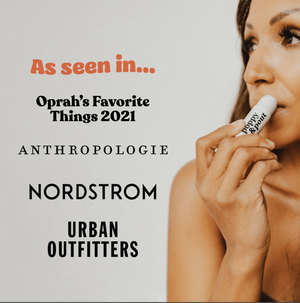 Pomegranate Peach Lip Balm
FLOWER POWERED LIP BALM | POMEGRANATE PEACH - Get in touch with your inner flower child with Poppy & Pout's vintage inspired, 100% natural lip balms. They are hand poured into beautifully designed, biodegradable paperboard tubes. The Pomegranate Peach lip balm just the right amount of sweet and fruity. Poppy & Pout loyal fans are OBSESSED with this new flavor combination!

MADE BY HAND - It takes a little extra care to fill paperboard tubes. These lip balms are hand poured at the Poppy & Pout headquarters in Idaho. I guess you could call them a bit old school, but love & care goes into each balm.
100% NATURAL INGREDIENTS - Cocos Nucifera (Coconut) Oil, Cera Alba (Beeswax), Helianthus Annuus (Sunflower) Oil, Natural Pomegranate Peach Flavor Oil, Citrus Aurantium Dulcis (Sweet Orange) Oil, Tocopherol (Vitamin E)
DOUBLE THE BALM - These lip balm tubes are 0.3 oz which is nearly twice the size of a standard lip balm tube.
Net Wt .3 oz / 8.5 g | Cruelty-Free

Made in United States of America