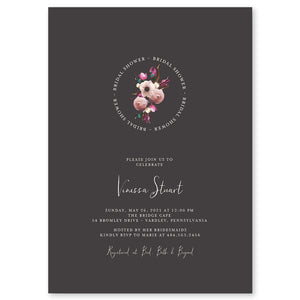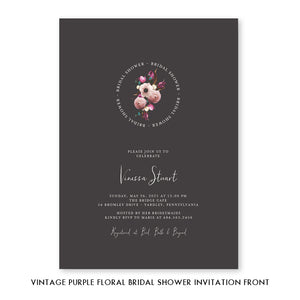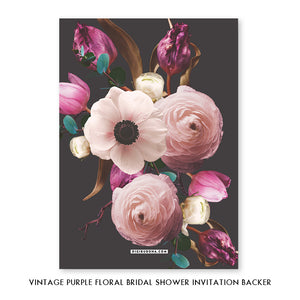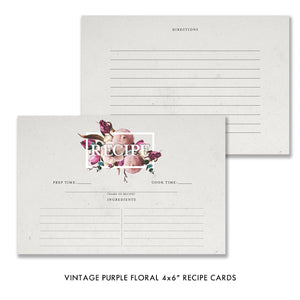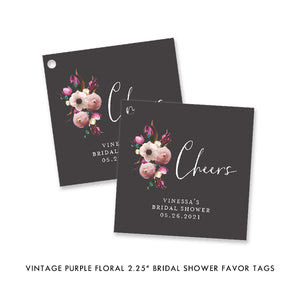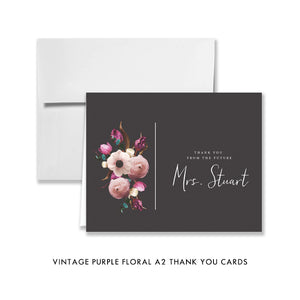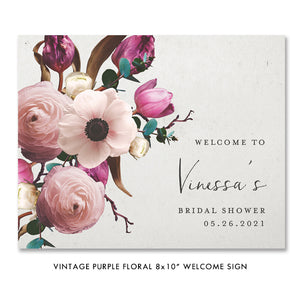 Purple Floral Vintage Bridal Shower Invitations
For those smitten by times past, our vintage bridal shower invitations are the perfect selection. Exuding charm, these purple floral vintage bridal shower invitations celebrate the bride-to-be with a deep color palette of purple and pink flowers. From the bridal luncheon to the wedding shower, our invites make every moment count.
💍 Purple floral vintage bridal shower invitations: Elegance meets simplicity in a design that pays homage to the past while celebrating the future.
💍 Elegant Design: Our design features dark florals in deep purple, underscored by a vintage aesthetic that's both timeless and enchanting.
💍 Customizable: Each invitation is fully personalized with event details, RSVP info, and optional bridal registry details. Want to include a special message or photo? Upgrade your backer!
💍 Full Color Printing: We offer full-color printing on both sides of these 5x7" invitations, delivered in white envelopes. Opt for colored envelopes for added flair!
💍 Easy Personalization & Quick Delivery: Input your details, and our professional designers handle the rest. All US orders ship via Priority Mail or UPS for speedy delivery.

What could be more fitting for a day celebrating love than these pink and purple bridal shower invitations? These invites also make a delightful choice for a couples shower invitations or even a tea party bridal shower invite. Their deep purple hues, underscored by hints of pink, evoke a feeling of vintage elegance that's sure to impress your guests.

A vintage bridal shower is all about creating a timeless atmosphere that harks back to days of old-fashioned charm. Our vintage floral bridal shower invitations capture this essence beautifully, creating an enchanting aura that guests will remember long after the event is over.
These purple floral vintage bridal shower invitations aren't just visually stunning. Each detail is customizable, allowing you to create the perfect invite that mirrors your event's unique vibe. We make it easy to invite your guests in style.