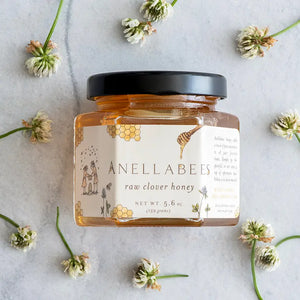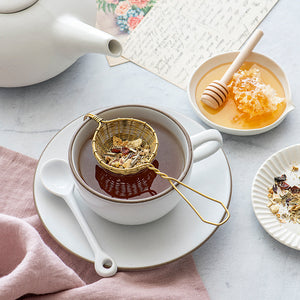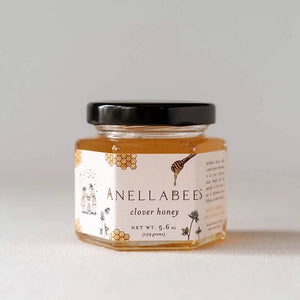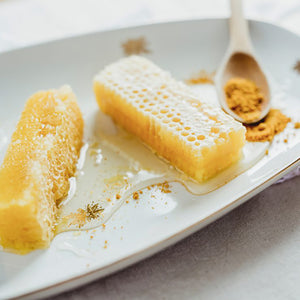 Indulge in the golden goodness of Raw Clover Honey from Anellabees, a true delight for your taste buds and a perfect addition to your pantry. Sourced from the finest clover blossoms, this honey is raw, pure, and bursting with natural sweetness. Carefully extracted and packaged, Anellabees' clover honey comes in a convenient jar, preserving its rich flavor and inviting aroma.
5.6 oz
raw clover honey from Colorado
reusable glass jar
At Digibuddha, we take pride in offering high-quality clover honey that is organically produced, ensuring you receive the best nature has to offer. Our dedication to sustainable practices and sourcing responsible beekeeping proprietors results in pure clover honey that is free from additives and chemicals. With its distinct floral taste and smooth texture, this organic clover honey is a versatile ingredient that enhances your culinary creations.
Not only does our clover honey taste incredible, but it also brings a host of health benefits. Rich in essential nutrients and antioxidants, clover honey nourishes your body and supports your well-being. From boosting your immune system to soothing your throat, the nutritional profile of clover honey makes it a natural remedy. And for those seeking a comforting and soothing drink, our clover honey is perfect for infusing into a warm cup of tea, adding a touch of sweetness and depth to your favorite blend.
Experience the natural wonders of clover honey and elevate your culinary creations with the purest and finest raw honey available. This clover honey is carefully sourced, crafted, and packaged to bring you the highest quality product. Discover the benefits and delightful flavor of our raw clover honey today and let its natural goodness sweeten your every day.