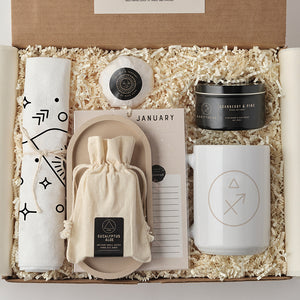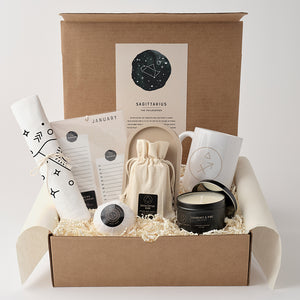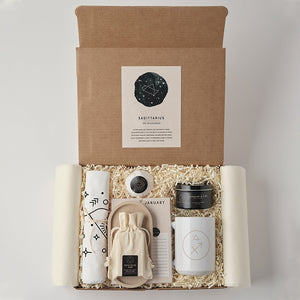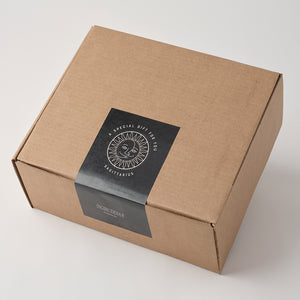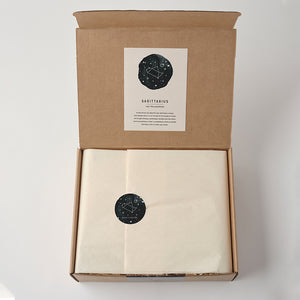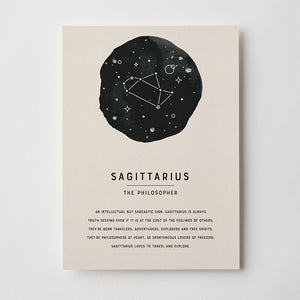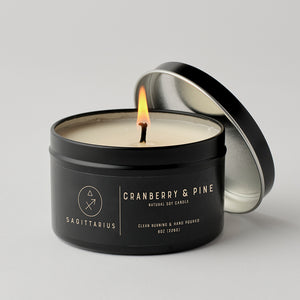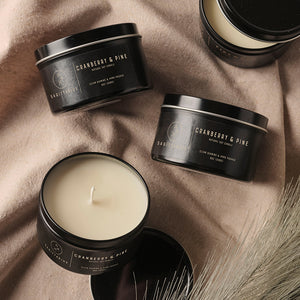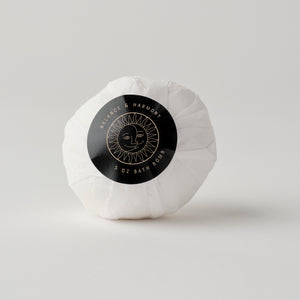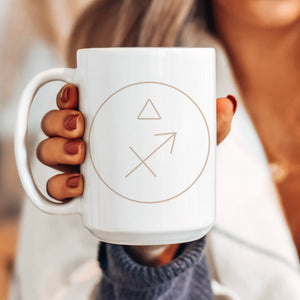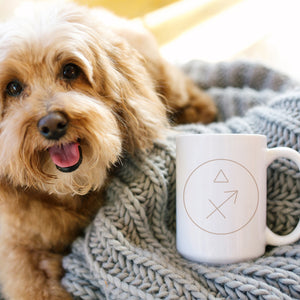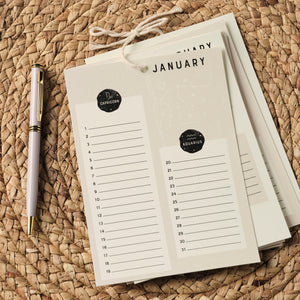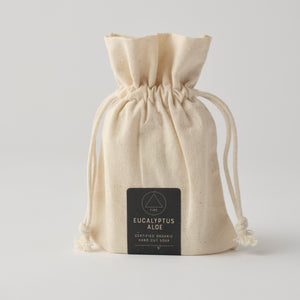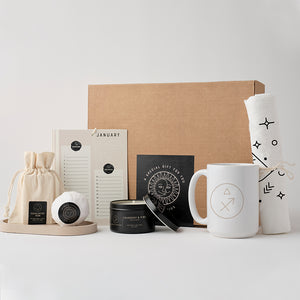 Sagittarius Zodiac Gift Box
Celebrate and honor the amazing Sagittarius in your life with this fantastic Sagittarius Zodiac gift box! Send the heartfelt message that the recipient is seen and loved as you celebrate them with a gift of self care and personal attention. Let her know how much she means to you in all her Sagittarius glory! With this fun gift box full of home decor gifts and bath & body items, she'll experience well-deserved moments of serenity starting with the extra large "Balance & Harmony" bath bomb and hand-cut natural cold press soap. She'll receive a 5x7" custom art print that expounds on all the personality traits of her astrological sign, as well as a perpetual calendar separating ongoing dates into each Zodiac sign timeframe. The large 15oz custom printed coffee mug includes artwork customized for her, and the XL 27" organic cotton tea towel shows off her pride in her astrology birth month! The full size 8oz black tin soy candle will burn for 40 hours, filling her space with elegantly luxe scent that is perfectly chosen to compliment her star sign. Lastly, the chic modern rounded cement trinket tray will spruce up any area and helpfully hold rings, candles, anything that needs keeping. All done in a chic modern black, white, and blush-beige design. Fill her home and shower with beautiful calming scent and inspire a little well-deserved self expression and joy in her day!

 GIFT CONTENTS: custom printed 15oz ceramic coffee mug, XL "Balance & Harmony" 5oz bath bomb, hand cut cold press soap slice, small batch artisan cement trinket tray, 5x7" full color art print, XL 27" organic cotton tea towel, full size 8oz black tin scented soy candle, 12-card press-printed perpetual calendar with cotton loop closure, packed in ivory paper crinkle, sealed with ivory paper in a heavyweight kraft box.