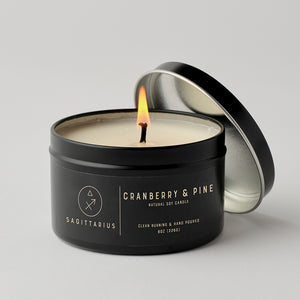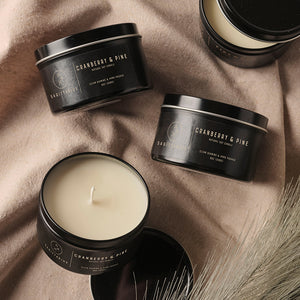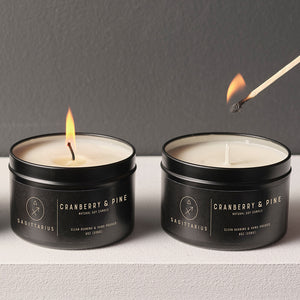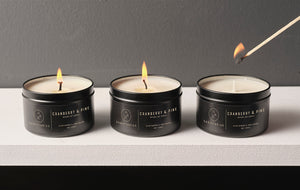 Sagittarius Zodiac Soy Candle
This Sagittarius natural soy candle is beautifully scented with Cranberry & Pine and comes in a large 8oz black tin vessel. 
Details:
Each candle is hand-poured in a small shop in the USA
100% soy wax
Organic Cotton Wick
All natural fragrances
40 hour burn time
Candle longevity Tip: To get the longest life out of your candles, be sure to trim your wick frequently. We suggest trimming wicks 1/4" before each use.
Digibuddha metal vessels can be reused and recycled. We encourage everyone to reuse and recycle cleaned candle containers.
Regarding burn time: Ideally, burn Digibuddha Candles for 90 minutes to 2 hours at a time, and never more than four hours at a time.