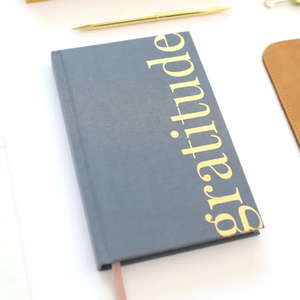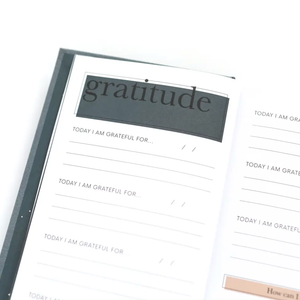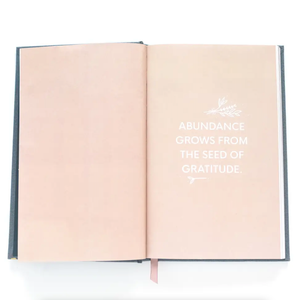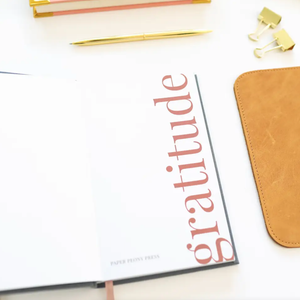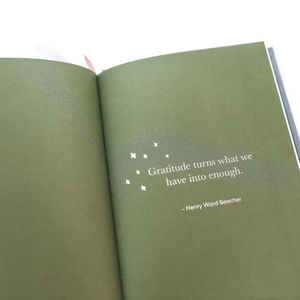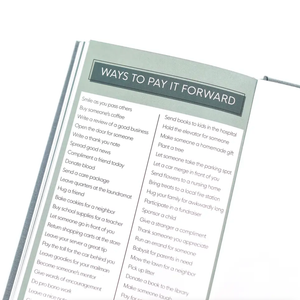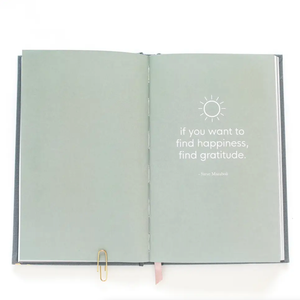 The Gratitude Journal Blue Linen Hardcover Book
The gratitude journal for women: a beautiful keepsake journal for women to choose gratitude | simple daily layout to cultivate positivity, gratitude, and happiness | premium linen cloth cover. 128 pages, 5 x 8 inches, hardback, linen heirloom journal cover, gold foil cover, and woven ribbon bookmark, contains weekly spreads with space to write down 3 things you are thankful for each day of the week, as well as journaling space.


Every Journey of Personal Growth, Mental Health, and Spiritual Wellness Starts With a Commitment to Gratitude
The simple act of maintaining a positive mindset can bring many life-changing benefits, but getting into the habit of daily gratitude can be one of the biggest challenges for anyone aspiring to cultivate mindfulness. The important thing to remember is that you don't have to spend a ton of time writing or keeping an in-depth diary to get the benefits of gratitude journaling. 
The Gratitude Journal for Women is the easiest way to start practicing a daily self-love and mindfulness routine. 
Modern, chic design

Premium hardcover

High-quality linen and gold foil

Ribbon bookmark

Perfect size

Simple, beautiful layout

Daily writing prompts

Inspirational affirmations

Motivational quotes
Designed to inspire and elevate your daily gratitude practice. Discover the transformative power of gratitude with this carefully crafted Hardcover Gratitude Journal.
Immerse yourself in the journey of self-reflection and appreciation with our Guided Gratitude Journal. This beautifully designed journal combines prompts for gratitude with mindful exercises, guiding you towards a more grateful and fulfilled life. Unleash your creativity and delve deeper into gratitude with our Mindful Gratitude Notebook, a perfect companion for capturing your thoughts, reflections, and moments of thankfulness.
Experience the power of introspection and personal growth with our Thankfulness Reflection Journal. Its inviting pages provide a safe haven to express gratitude and explore the depths of your emotions. Turn every page of our Inspirational Gratitude Notebook and let its uplifting quotes and prompts for gratitude inspire you to cultivate a positive mindset and nurture a grateful heart.
Nurture a growth mindset and embrace gratitude as a daily practice with our Growth Mindset Journal. This journal serves as a powerful tool for self-improvement, encouraging you to foster gratitude and develop a resilient attitude. Elevate your gratitude practice and transform your life with our Cultivating Gratitude Practice journal, which provides a dedicated space to record your daily moments of appreciation.
Awaken your spirit of gratitude with this Daily Gratitude Journal. Let its pages become your sanctuary for acknowledging the beauty and blessings that surround you each day. Experience the joy of gratitude and embark on a journey of self-discovery!