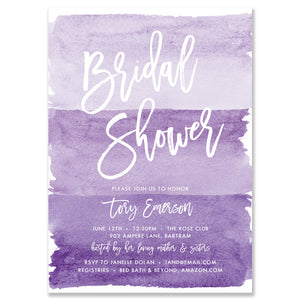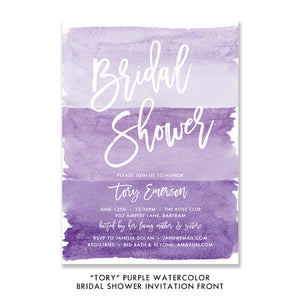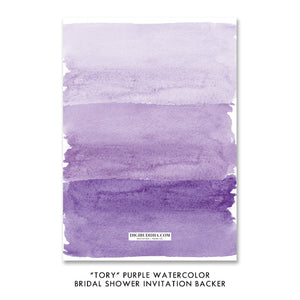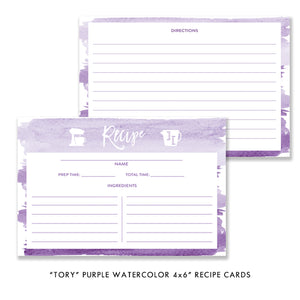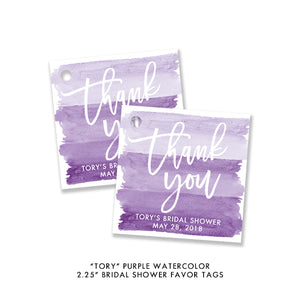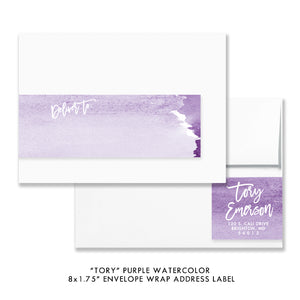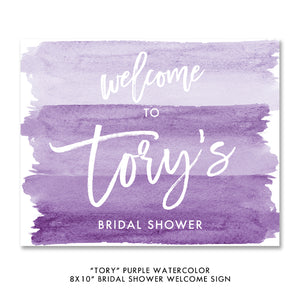 Ombre Purple Bridal Shower Invitations | Tory
Invite your loved ones to a shower of love and joy with our stunning purple bridal shower invitations. Expertly crafted and delightfully designed, these invitations beautifully balance the classic charm of traditional showers with a modern, artistic touch. Using varying shades of purple, our ombre fading design elegantly captures the anticipation and excitement of the upcoming event. With our modern script calligraphy lettering font, each invite tells a tale of love and celebration as unique as the bride herself.
Embrace the vibrant, yet sophisticated purple bridal shower theme that these invitations evoke, and set the stage for a memorable pre-wedding party. These invitations are not only perfect for conventional parties, they're also fantastic bridal shower invitations for destination weddings. Whether you're planning a coastal soiree with a beach themed bridal shower, or creating an intimate, ethereal atmosphere with boho bridal shower ideas, these invitations set the perfect tone.
Bold Design: Each invite showcases an elegant paint fading color, from lavender to lilac to light purple, creating a modern and artistic look.
Customizable: Fully personalized and customizable with event details including the guest of honor's name, date/time of the event, and more.
Versatile Quantities: Available in quantities as low as 10, or as high as 250+, and discounts are built-in as the quantity increases.
Easy Personalization: Simply type your event details in the text box before adding to cart, and one of our professional designers will layout your custom design prior to printing.
Fast Shipping: All US orders ship via USPS Priority Mail for quick delivery.
Planning a bridal shower has never been easier with our handmade purple bridal shower invites. Each piece is expertly crafted with a brush font and hand lettering, adding a personal and intimate touch. While we include white envelopes as standard, we also offer several color envelope upgrade options for that extra bit of dazzle. As for the backer, it includes a coordinating design and can be upgraded to include additional custom text and/or a photo of your choice.
Not your typical bridal shower invite, our purple bridal shower invites are crafted with love and attention to detail, ensuring that each piece is as unique as the bride-to-be. Perfect for both traditional and Jack and Jill bridal shower, these invites create a memorable and enchanting experience for all.
With our purple bridal shower invitation, your special day is bound to be unforgettable. Crafted with love, designed for joy, and delivered with care - invite your loved ones with Digibuddha.