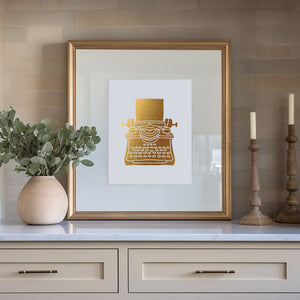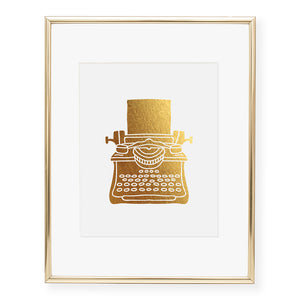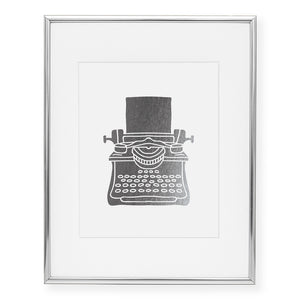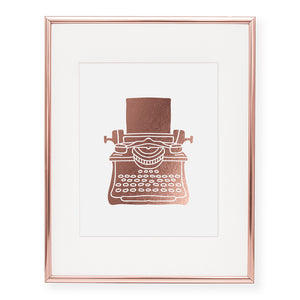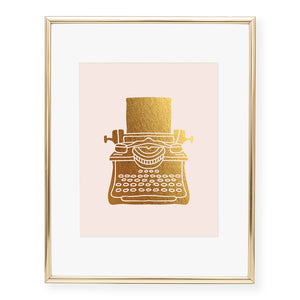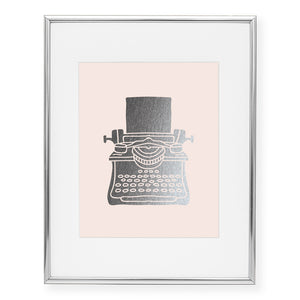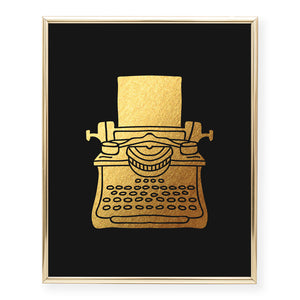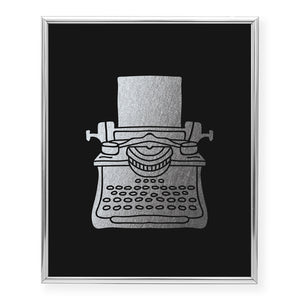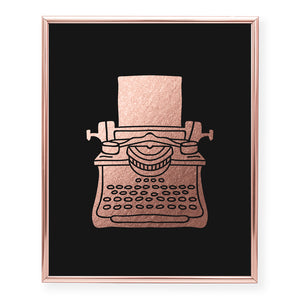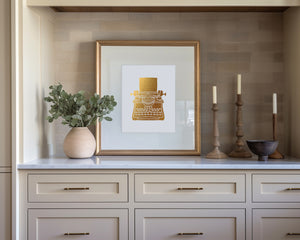 Typewriter Foil Art Print
Indulge in the splendor of the past with Digibuddha's Vintage typewriter foil art print. A must-have for lovers of nostalgia, this exquisite piece effortlessly marries the charm of yesteryears with today's upscale aesthetics.
Details
Size: 8x10"

Color: choose Gold foil, Silver foil or Rose Gold foil

Luxe foil pressed on your choice of premium white, blush or black card stock

Carefully packaged & shipped in a sturdy rigid mailer

frame not included
Our vintage inspired foil print artwork serves as a timeless reminder of the beauty in simplicity, and it would make a perfect addition to your collection. Each typewriter foil art is meticulously designed and hot-stamped with gold foil on high-quality card stock, showcasing not just a print, but a piece of art that has been lovingly crafted to perfection.
Transform your space with our luxury gold foil print home decor. Each piece is hot-pressed, creating a vivid, shimmering retro typewriter print that captivates the eye. This gold typewriter print transcends the ordinary wall art, as it is not just a wall decor but a statement piece that exudes sophistication and style. Adorn your walls with this vintage foil print and watch as it adds a touch of elegance and refinement to your home or office.
Our foil print wall decor vintage typewriter is more than just an artistic print, it's a conversation starter, a trip down memory lane, a homage to the timeless vintage wall decor. This gold stamped art is a nod to the classics, paying tribute to the era of analog and the magic of written words. Available in your choice of classic white, black, or pale blush pink card stock and your choice of gold, silver, or rose gold foil, it's sure to add a touch of charm to any space. Experience the beauty of the bygone era with Digibuddha's lovingly curated collection. It's not just about art, it's about stories that last a lifetime.
Digibuddha™ real foil art prints are made by hand in the USA.