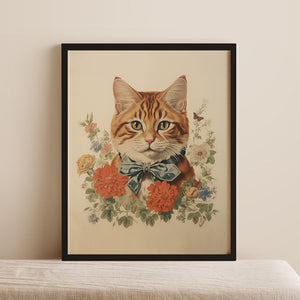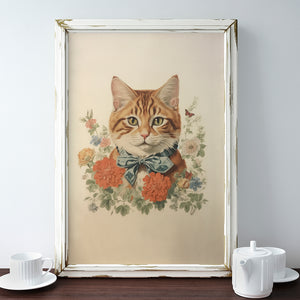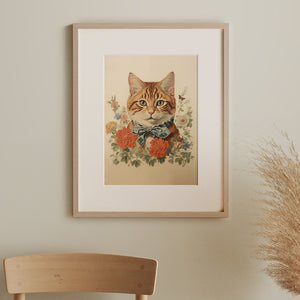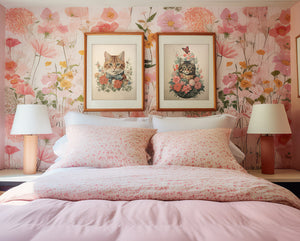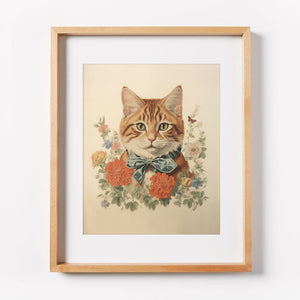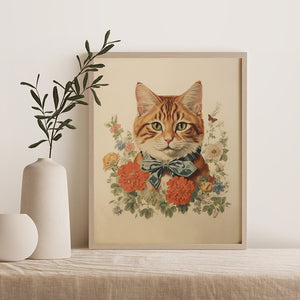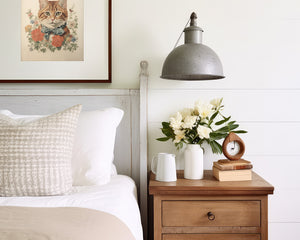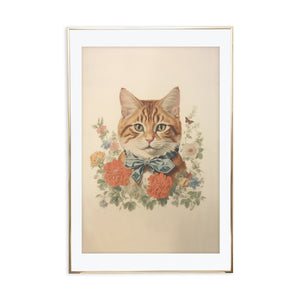 Vintage Orange Tabby Cat with Blue Bow Art Print
Looking to elevate your living space with something truly unique and captivating? Our Vintage orange tabby cat with blue bow art print is an excellent choice for both cat lovers and vintage art enthusiasts. 
Available in 8x10"' or 11x17" size
Printed in full color on archival matte art paper
Shipped in heavy duty sturdy mailer for safe shipping
Print only (frame not included)
With our collection of vintage cat art prints, you'll find something that not only resonates with your aesthetic but adds a touch of elegance as well. From high-quality cat art lithograph reproductions to ephemera vintage cat print, each piece has been crafted with utmost attention to detail and design.
This collection includes decorative cat art for home that is a perfect blend of vintage charm, brought back to life with modern elegance. Our tabby cat art prints are more than just wall decorations; they are timeless pieces that resonate with passion and creativity.
Whether it's the orange tabby art for home decor that catches your eye or the intriguing cat ephemera art print, our selection is sure to leave you mesmerized. The color palette is inspired by the natural hues of the orange tabby, and the use of ephemera brings a rich texture that can only be found in vintage lithograph cat print reproductions.
Each piece in our collection, from vintage cat wall prints to orange tabby ephemera, is printed on the finest art paper, ensuring vibrancy and longevity. With options available in 8x10 and 11x17 sizes, our high-quality cat art lithograph reproductions make an ideal gift or a fabulous addition to your home.
Let your walls tell a story with Digibuddha's decorative cat art for home, where every print is a conversation starter and a reflection of your impeccable taste.
View all Vintage Cat Art Prints.